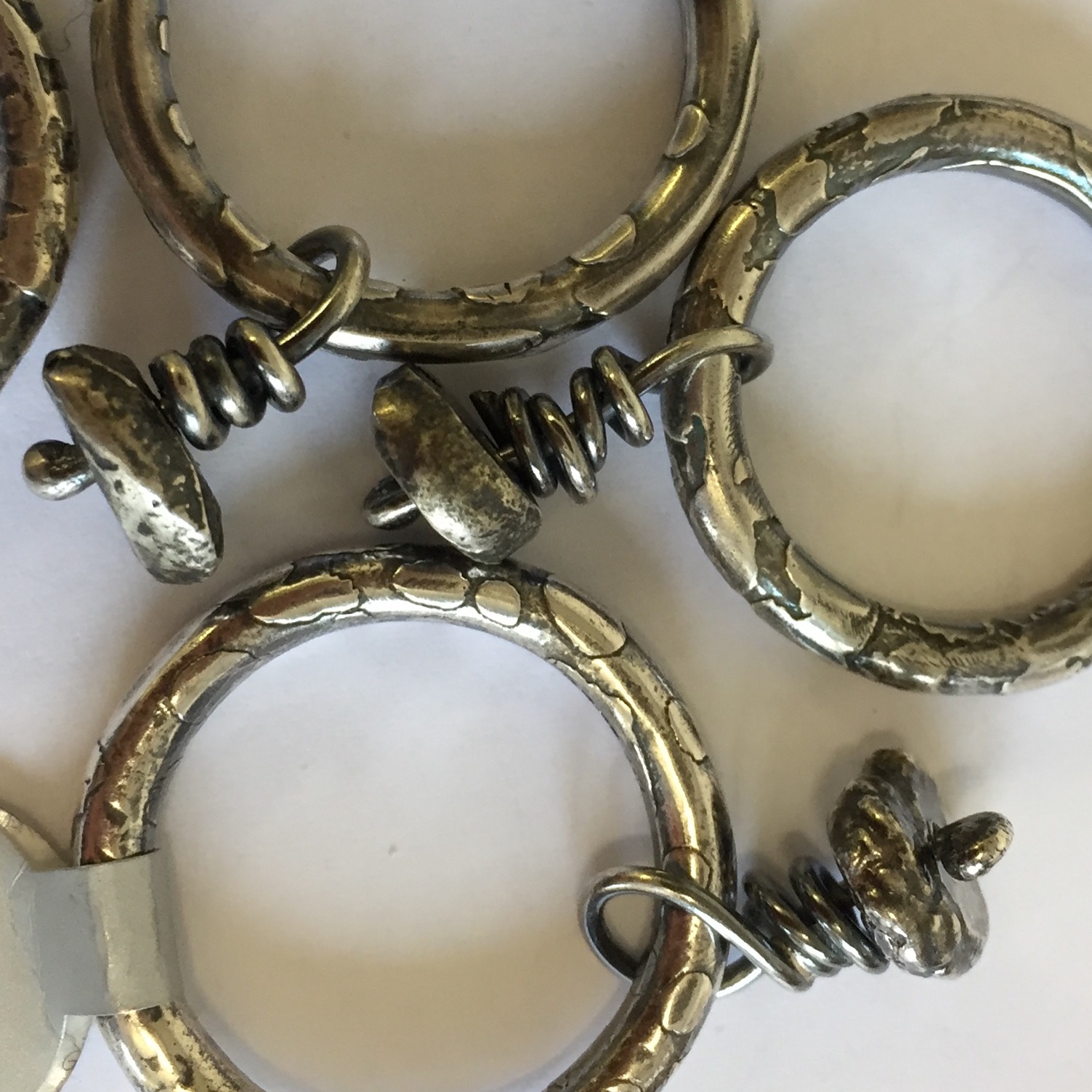 ROUND STONE RINGS
These rings start at £65 - £74 depending on size.
I have a stock of these sterling silver round rings, which are all have a unique etched pattern, and are sized. They are hallmarked in Birmingham.
Please send me your ring size, or alternatively I can send you a plastic sizer to determine your finger size. If I don't happen to have your size in stock, I would be delighted to make one specifically for you. This will take from two to three weeks.
Please do contact me for details.